Green Task Force
---
The Green Task Force's goal is to help create a greener footprint for the City of Belleville. We recognize the importance of a healthy, sustainable environment and work towards developing policies and recommendations that positively impact corporate operations and services. We are also responsible for coordinating green community events, to help all citizens achieve a more environmentally friendly lifestyle.
Green Task Force members:
Councillor Malette
Councillor Sandison
Ruth Hatton (Chair)
Kevin Bazkur
Gary Magwood
Peter Whittle
Patrick Curran
For information on our garbage, recycling, or composting initiatives please visit the Residents: Garbage & Recycling section of this web site.

Rain Barrel Sales
Rain barrels are back in stock at the City's Operations Centre at 31 Wallbridge Cres. The barrels are sold for $55 including tax and come with a one-year manufacturer's warranty if stored properly and you still have a receipt.
The barrels are constructed of recycled, UV inhibited, BPA-free polyethylene. More information can be found on the manufacturer's website here: https://fcmponline.com/collections/rain-barrels/products/rc4000-rain-catcher-rain-barrel
Available for sale at 31 Wallbridge Cres. Open Monday to Friday, 8:30am – 4:00pm.
The 2019 community cleanup will be held on Saturday, April 27 from 9am – 1 pm. Visit quintetrashbash.ca to register and to find information on where to get supplies and drop off collected waste
Tree Seedling Giveaway
The City's Green Task Force wants to help you green our community!
The Tree Seedling Giveaway returns for another year, Saturday April 27th, 2019 at the Quinte Exhibition Raceway (240 Bridge st W).
Starting at 9am, while supplies last city residents can come out to receive up to 5 free seedlings/ household, courtesy of the Green Task Force.
The seedling giveaway takes place the same day as the Trash Bash so residents are encouraged to participate in both events!
Cutting Down on Single-Use Plastics
Join the Green Task Force in reducing our use of single-use plastics! The City of Belleville is now the proud owner of a Quench Buggy – a mobile water station with taps for refilling your reusable water bottles for FREE. Forgot your bottle? No problem! The Green Task Force will be tagging along with the Quench Buggy to sell stainless steel water bottles to the public for $5 each. Find us this summer at West Zwick's Park for Canada Day and Waterfront.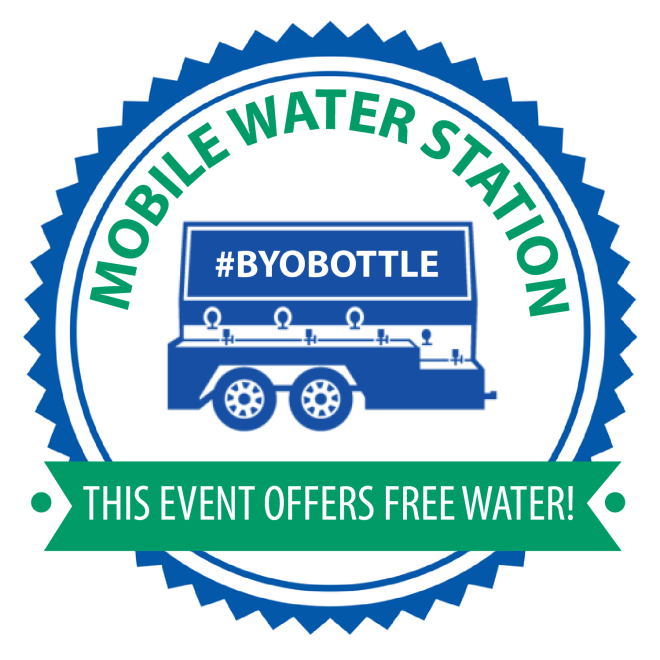 Green Bin Organics Recycling Program
For more information on the City's community garden program, visit https://belleville.ca/recreation/page/community-gardens
The online instant HTML converter tools make a great resource that will help you a lot in your work.
---
Related Downloads
Green Progress Report - Spring 2011
Related Video
---
Belleville's Green Bin Organics Recycling Program
The City of Belleville's Green Bin Organic Waste Recycling Program begins the week of August 5, 2013 with the regularly scheduled garbage pickup. The Green Bin Organic Waste Recycling Program is designed to help our environment by reducing the amount of waste that reaches our landfills. As much as 40% of garbage is compostable (ie. food waste) and should be composted.